Here is our 10 of the must check out shows:
1. Legends of Tomorrow
Release date: 21 January
Network: CW
Episodes Released: None
IMDB: When heroes alone are not enough… the world needs legends. Having seen the future, one he will desperately try to prevent from happening, time-traveling rogue Rip Hunter is tasked with assembling a disparate group of both heroes and villains to confront an unstoppable threat – one in which not only is the planet at stake, but all of time itself. Can this ragtag team defeat an immortal threat unlike anything they have ever known?
Focuses on time-traveling rogue Rip Hunter, who has to recruit a rag-tag team of heroes and villains to help prevent an apocalypse that could impact not only Earth, but all of time.
TV Series Hub: I for one am very excited to be watching another spin-off. The Flash may have had it's moments especially after the mid-season finales when they stop with the one episode problem solving stories.
Trailer:
2. Lucifer
Release Date: 25 January
Network: FOX
Episodes Released: Pilot
IMDB:
TV Series Hub: After watching the pilot episode, I knew this series will be special in the sense the flow it has is just amazing. Plus the whole Satan on Earth is an intriguing and captivating storyline. And it's not just that there is also a plot of his problems with other angels!
Trailer:
3. The Expanse

Release Date: 23 November
Network: SYFY
Episodes Released: 4 Episodes (Watch)
IMDB: The crew of the Rocinante discover a derelict vessel which holds a secret that may be devastating to human existence.
TV Series Hub:
Trailer:
5. Shadowhunters
Release Date: 12 January
Network: ABC Family
Episodes Released: None
IMDB: Clary Fray is a normal teenager living in Brooklyn with her mother. One day, she discovers that she is descended from a line of Shadowhunters; humans born with angelic blood that fight to protect our world from demons. After her mother is kidnapped, Clary must team up with these Shadowhunters: Jace, Alec and Isabelle and her best friend Simon on a quest to find her mother and recover her past.
TV Series Hub: I have watched the movie and it was a little entertaining, can't wait to see how this turns out.
Trailer:
6. Colony
Release Date: 14 January
Network: USA
Episodes Released: Pilot (Watch)
IMDB: Set in the near future, Colony centers on a family headed up by Holloway and Callies who must make difficult decisions as they balance staying together with trying to survive. They live in L.A., which has been occupied by a force of outside intruders. While some people have chosen to collaborate with the authorities and benefit from the new order, others have rebelled and suffer the consequences.
TV Series Hub: After watching the pilot, this series is much like the movie Elysium except the division is on the same planet. At the same time there is politics involved with some drama. Very captivating indeed!
Trailer:
7. The Magicians
Release Date: 25 January
Network: SYFY
Episodes Released: Unauthorized Magic (Episode 1)
IMDB: A smart young man attends a college of magic in New York.
TV Series Hub: The first episode was an introduction to the messy world we will be watching. Just like Harry Potter had his school these guys have their college and well on 25th January we shall learn more 🙂
Trailer:
8. The Shannara Chronicles
Release Date: 5 January
Network: MTV
Episodes Released: None
IMDB: The Four Lands, normally a land of magic and peace, faces a threat beyond man: Demons. Banished ages ago, they were held back by a magical wall known as the Forbidding. Yet the source of that magic, the magical tree known as the Ellcrys, is dying, and thus the wall wanes. When the acolytes who tend to the tree are all killed, the wise Druid Allanon turns to Amberle, the last remaining disciple, to save the tree. Only she can take the seed of the elven tree to the faraway Bloodfire, to replant the Ellcrys and stop the Demons. To protect her, Allanon sends the young Wil Ohmsford, a descendant of heroes past. As the two youth head on a perilous journey, Allanon and the entire Elven Nation stand together to hold back the Demons and stop them from destroying the Four Lands.
TV Series Hub: Since I haven't read the book just saw some articles, some say it will become the next Game of Thrones but I doubt that since MTV never has that capacity to air something that good. But from what I see it looks like The 100 but other magazines say its a new Lord of The Rings.
Trailer:
9. Fuller House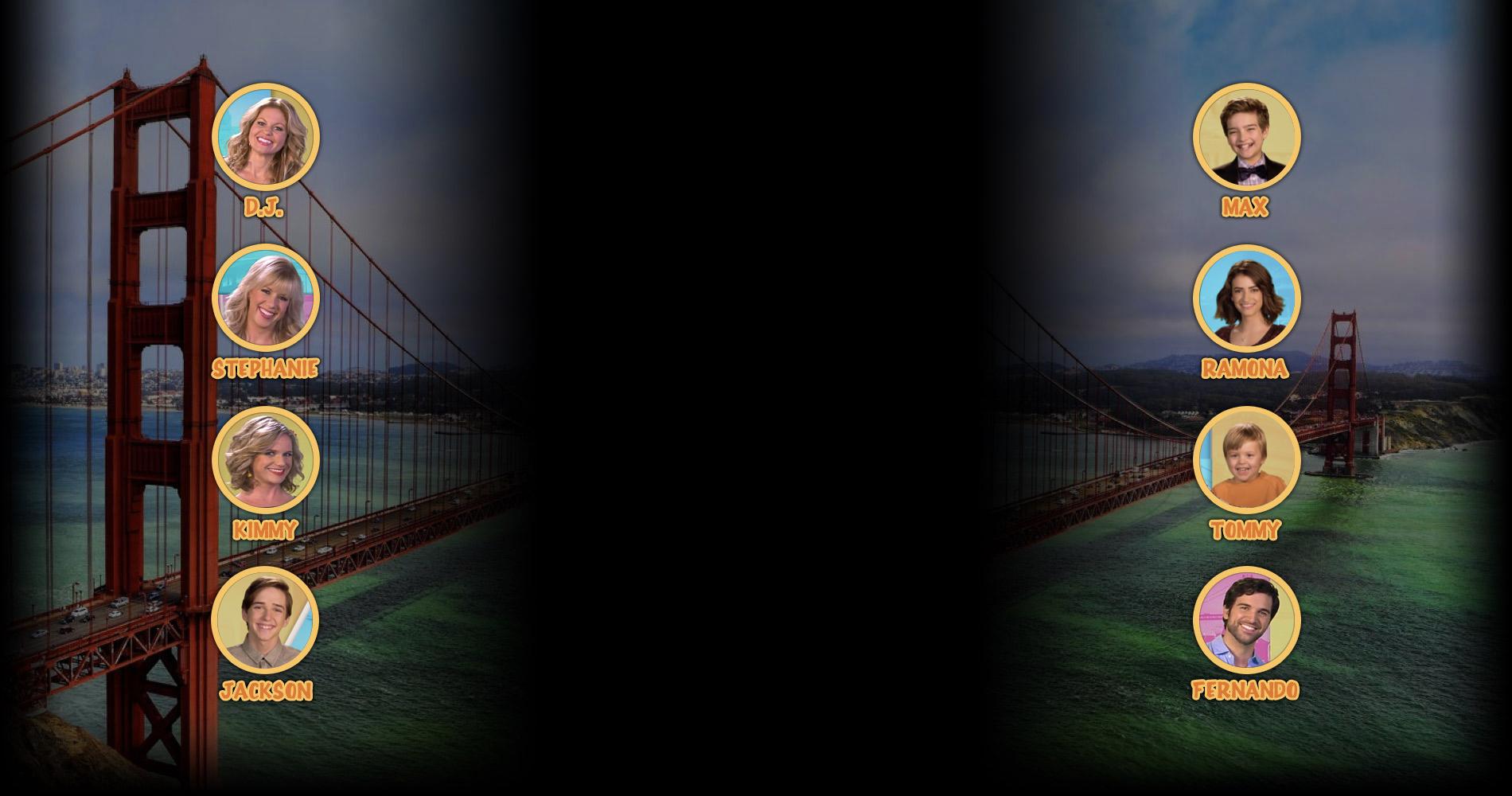 Release Date: 26 February
Network: Netflix
Episodes Released: None
IMDB: A recently widowed D.J., the mother of a 12-year-old, 7-year-old, and pregnant with her third son, finds a few extra roommates in her sister, Stephanie, who is trying to be a musician, and her best friend Kimmy, who is the mother of a teenage daughter.
TV Series Hub: No comments needed.
Trailer:
10. Beowulf: Return to the Shieldlands
Release Date: 3 January
Network: ITV
Episodes Released: Pilot
IMDB: Beowulf returns to his homeland of Herot in the Shieldlands to pay his respects to deceased king Hrothgar (William Hurt). But past jealousies mean Beowulf gets a frosty welcome, especially from Hrothgar's wife, Rheda (Joanne Whalley), and son, Slean (Ed Speelers).
TV Series Hub: The whole series was great in general, loads of action, betrayal and other sorts of entertainment. But the ending made me rethink to whether watch this series or not. Beowulf agrees to fend of from attackers. Does this mean we will be seeing one episode stories?
Trailer: