Could the local mall closing be a good thing for Cloud 9? Can Jonah and Cheyenne help Amy with her workload? Here's a recap!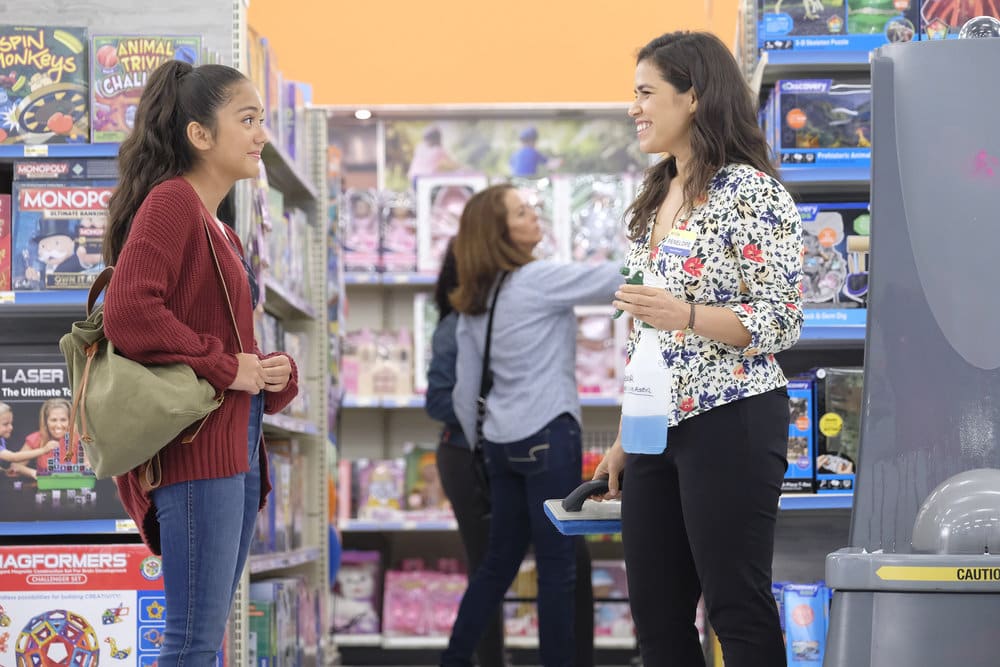 "Mall Closing"
With the mall closing, Cloud 9 feels they can take on the teenagers that could come and make a profit, but instead, it backfires and turns Cloud 9 from a shopping store to a hangout place. Amy sees her daughter is hanging out around the store along with her friends and tries to make things better for her. Dina doesn't like the whole teens and tries to get them out. Cheyenne gets broken by the teenagers while Sandra becomes an idol like figure.
Meanwhile, with Mateo having a hard time finding a job and making money, Jonah tries to give him money while making him bet against him. From betting on if Cher won one Grammy or not to Garrett making a shot; Mateo loses both times until when Jonah gets him to flip a coin. After two tries Mateo won back his money but Jonah, who's a gambling addict, tries to prove that Mateo's method was wrong.
"Mall Closing" was a pretty good episode. It wasn't an episode that had me winning over as the best episode of the season. The Mateo/Jonah/Garrett story was good and won me over, Amy and her daughter story didn't stick too well. Overall, I give this episode a 7/10.
"Self-Care"
As Amy has been working overtime, Jonah and Cheyenne try to give her a self-care day, but things go haywire. From having the health inspector to come early and Jonah signing off on an inappropriate display for hot sauce, Amy, Jonah, and Cheyenne try their best to fix everything while the inspector checked out the store.
Meanwhile, Mateo gets a job working for the store's optometrist but instead of selling glasses; he's given advice and forced to help him with marriage issues. After talking with Garrett and making a comment about his beard is to cover his no chin, he tells his boss to face his wife himself.
Dina tries to get Glenn to eat healthy after he learned that he's diabetic. From eating kale and throwing away broiled chicken; Glenn tries to help Dina with her father issues as it seems she's using this on Glenn.
"Self-Care" was a very good episode and a bit better than the previous one. The story plots were good from Jonah and Cheyenne helping Amy with her tiredness; to helping Amy to get things down with the health inspector. I enjoyed the Dina and Glenn story as it was so good and tied with Mateo/Garrett's moment too. Overall, I give this episode an 8/10.
What did you think of these episodes? Leave a comment and tell us your thoughts.
You can catch Superstore Thursdays at 8/7c on NBC.