From meeting the girlfriend to celebrating the best holiday ever. Here's a recap of episodes four and five of Fresh Off The Boat!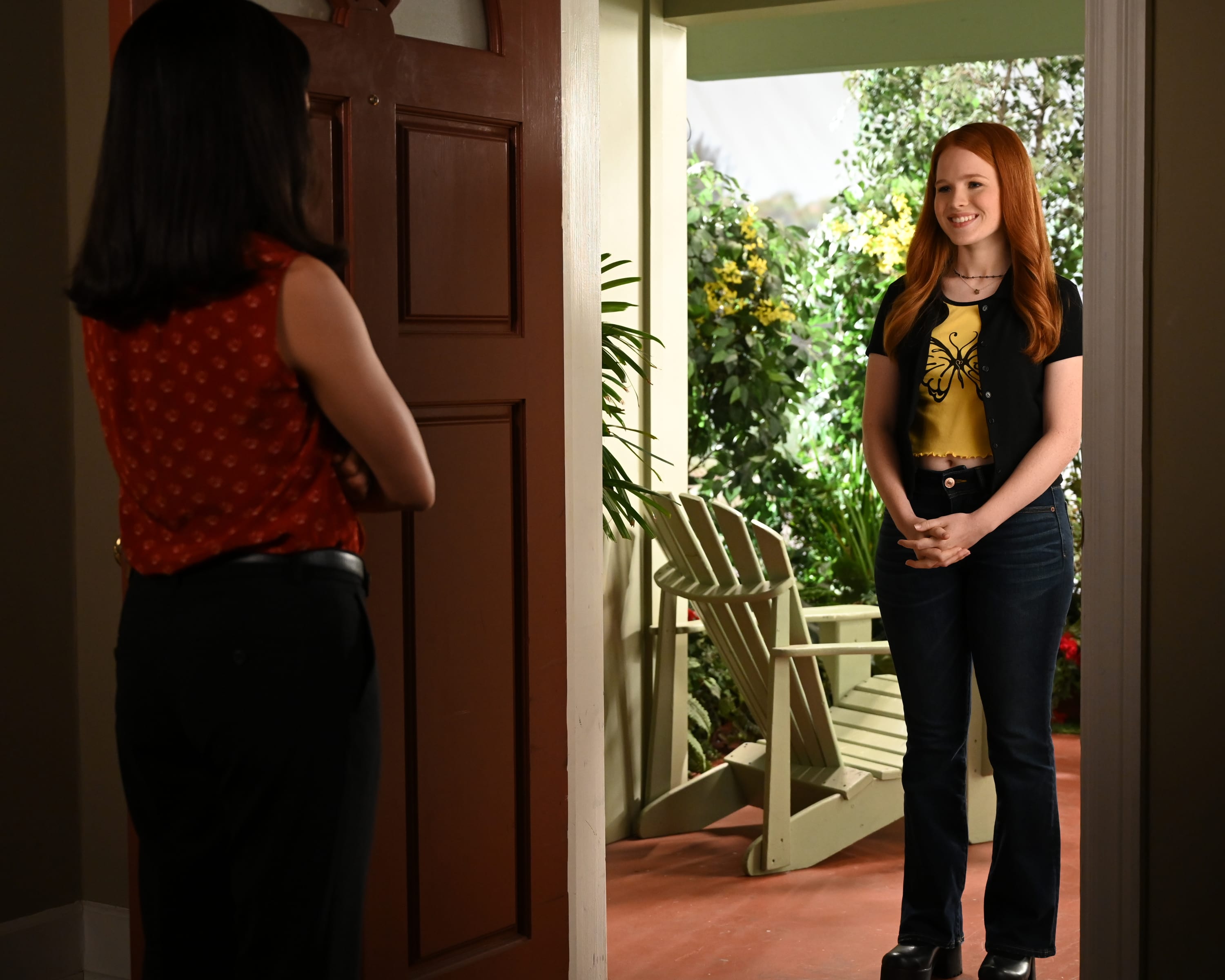 "S'Mothered"
After many, many excuses used, Eddie's girlfriend finally meets with Jessica. Just when Eddie's fear of them meeting couldn't get him going; he didn't realize that they would become best friends. For the next couple of days, Tina and Jessica would be at each other's side and talk about what they liked and didn't like about Eddie. It got so out of control for Eddie that he made Jessica think that Tina didn't like Amy Grant. Eventually Eddie realizes that he was wrong for hiding Tina from his mother and it looks like their relationship couldn't be any stronger.
Meanwhile, Louis tries to figure out what he's capable of doing for his career. After thinking he could be a great barber or a tour guide, a motivational speaker could be the ticket. After failing to do so, Emery gets Louis back on his feet and Louis even learns that he had motivated someone to start a business about people visiting other people, seeing their photos, and etc that would be called MySpace.
"S'Mothered" was a very good episode from beginning to finish from Jessica and Tina's meeting to even Eddie going nuts about the two being best friends. The Louis story was very good and yet delivered a better shocking ending with the MySpace scene. Overall, I give this episode a 9/10.
"Hal-Lou-Ween"
BEST HALLOWEEN EVER!!!!
Louis plans to give the best Halloween to Jessica by turning the house into a haunted house. However, just after she says no, things turn around when she sees a student dressed up as a character from her novel. This really got Jessica going because she even dressed up and went trick or treating with Louis. As she adds up all the clues to where the book club would be meeting at the school, she learns that Louis put all of this together to get her to enjoy Halloween.
Evan and Emery try to get Eddie to do one last Halloween with each other before going to college. As they try to dress up as one of them; it turns out to be not so funny for Evan. Eddie and Emery apologize and try to dress up as the Three Amigos, but Eddie doesn't quite fit into the costume.
"Hal-Lou-Ween" might be my favorite Halloween episode of the series. It was so cleverly written, perfect for character development with Jessica and Louis. Finally, Jessica enjoys Halloween! The brother's story was so good and nailed the ending pretty well as they do the Three Amigos salute. Overall, I give this episode a 9/10.
What did you think of the episodes? Leave a comment and tell us your thoughts.
You can catch Fresh Off The Boat Fridays at 8:30/7:30c on ABC.