As two doctors don't see eye to eye, another fights to what she believes is the right treatment for her patient. Here's a recap!
"Got a Friend in Me"
Tensions rise between two doctors, a secret will be revealed and a doctor will do the unthinkable. Here's a recap!
While Noah starts his surgical training with Marcil, Choi doesn't think that Marcil teaches with the right methods. But when a challenging patient of Choi is getting sicker and sicker the best thing that was to do was surgical. While the surgery was a success. While both Choi and Marcil think different they do see eye to eye of what was best and got what they all wanted; their patient feeling better.
Maggie, dealing with the chemo, is still secretive toward the colleagues of her cancer. After seeing Caroline, she comes to terms and reveals her secret that she's battling cancer. Will tries to help with a patient who's suffering from DVT, but then it soon turns into a P.E.that ended up killing his patient.
Natalie, who's been on one patient at a time, deals with a child that's been having nose bleeds. But the problem comes when the parents, who have their own methods o treatment. But when Natalie believes that their child has pneumonia and goes against the parents' wishes to treat that leaves her to locking herself with her patient and gives him the treatment.
"Got a Friend in Me" was a powerful and shocking episode. Marlyne Barrett gives a strong and powerful performance as Maggie shows her struggles with her treatment and working. But the powerful scene comes when she finally comes to Natalie and April and removes her wig in front of them. I'm very much enjoying the Choi and Marcil battle chemistry. Two minds think differently. The episode has good writing and character development. Overall, I give this episode a 9/10.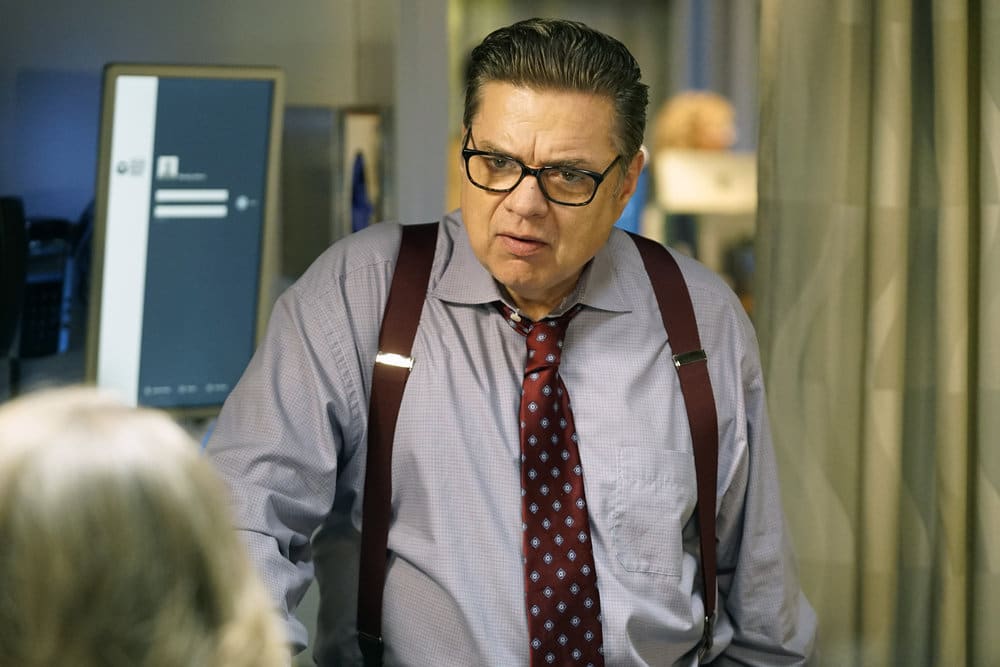 "It's All In The Family"
Noah and April help treated an assault victim they found in an alley. As soon as April and Noah learn who the victim is, they try to help her but instead disappears. But Noah brings her to his apartment to stay till she knows what to do next. This could be an issue down the road!
Dr.Charles and Ethan help a patient that happens to be a childhood friend of Charles' growing up, who's been transitioning. Charles learns from his friend and her ex-wife maybe two people can reconnect and comfort each other. Apparently, that's what happened with Sharon and Burt.
Will and Marcil deal with an issue of treating a Jehovah's witness; Will learns that the patient broke the rules of the religion. But when the patient learns that his parents left and that he had surgery and was given blood, he was very upset.
As Natalie might face jail time for what she's done to her patient; Maggie gives her a sense of hope and tells her to trust her gut. That leads to one more test but by the time she was about to do it she gets arrested as the court order was lifted. Turns out that Natalie was right and that the little boy had an autoimmune disease. But that wasn't all as Natalie confronts Phillip that she will not marry him and just as she gives him the ring Will comes and tells her the truth about how Phillip slips the ring while she was recovering..
"It's All In The Family" was a very good episode. Torrey DeVitto gives an amazing performance as Natalie battles everyone with a few supporting her efforts to treat that child. The episode had good stories, writing and good performances from the cast. Overall, I give this episode an 8.5/10.
What did you think of the episode? Leave a comment and tell us your thoughts.
You can catch Chicago Med Wednesdays at 8/7c on NBC.