Has Will gone too far? Can Maggie help save a friend's life? Here's a recap of episodes 11 and 12 of Chicago Med.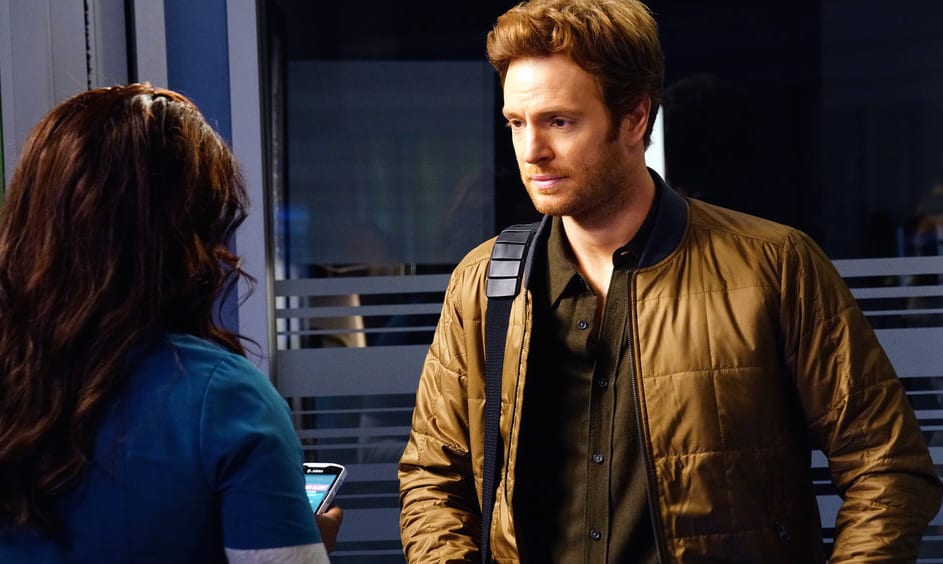 "The Ground Shifts Beneath Us"
When Med gets a call of a plane crash; they get unexpected news that one of their own was on the plane. Ethan and Marcil treat Dr. Abrams and when he's suffering from third-degree burns. Its when Abram's wife comes, she wants her husband to be taken off life support; but Ethan doesn't think she should make that decision. After being turned down by the ethics board, Ethan goes outside for some air and sees Abrams outside the hospital that just got in. Turns out the patient was a drug reparative.
April and Noah deal with two families whose embryos were switched. The idea of IVF gives April hope that she still wants to have babies with Ethan and wants to give IV a try.
Gwen is in trouble for leaving her eight-month-old baby in a cold car; to makes matters worst she going through a divorce with her husband. Goodwin tries to bond with her and to get her to tell the baby's father the truth. Instead, she doesn't and Natalie tells; with the circumstances for Gwen to away Will's plan proposal for an on-site for those that need a drug fix can be supervised.
"The Ground Shifts Beneath Us" was a good episode that kept me on the edge of my seat at times. I thought that the character Gwen lifted he shield to see her softer side but later on she put it back in use. Halstead is going to be in deep water if someone finds out about this illegal offsite for drug users. Overall, I give this episode an 8/10.
"Leave the Choice to Solomon"
In this episode, we see Marcil as we've never seen him before. When a school bus had crashed, Natalie and Marcil are there; they helped two kids that were trapped with an iron bar through their bodies. Marcil takes the risky approach to cut them out and move them back to the Med. There Marcil gets the boy removed from the bar, but soon both the girl and boy suffer some complications that put his judgment to the test. Natalie questions why he's playing safe with the boy and soon saves the boy like Marcil only can…risk
April and Ethan deal with another student crash victim that is suffering from respiratory issues. Soon Ethan learns that the child's father is vaping and that means the patient is also vaping. After running some test it shows that the patient's lungs have suffered pretty damaged from the vaping and that there's no new treat since its new.
Maggie reunites with a friend who's about to get a new bone marrow; when the donor has the flu Maggie jumps to action to get everyone tested. After Goodwin stops the staff from donating blood, people in the waiting room do their part and after many, many blood samples there was a donor for Maggie's friend; but it was too late. On the uplifting moment, Maggie learns that what she had done has saved a whole lot more lives.
Dr. Charles and Will work relationships are put to the test; as Will tries desperately to get his patient a new heart vale; but with the history of drug use, it's unlikely. Will does the unthinkable and gives Dr. Solomon a false diagnosis but the surgery would go even if the patient's partner sneaked him some drugs. Will apologies to Charles and even try to leave the off-site and gets a gift from a patient that almost overdose at the client earlier.
"Leave the choice to Solomon" was a good episode with some interesting cases and a very good character development of Crockett Marcil. I think he might have lost a child he once had with someone or that he could have lost his family in an accident years ago. The story with the vaping was very good and the Halstead and Charles were intense. Overall, I give this episode an 8.5/10.
What did you think of these episodes? Leave a comment and tell us your thoughts!
You can catch Chicago Med Wednesdays at 8/7c on NBC.